Having been a month since my last post, I figured it's about time for a quick update.
I took part in the Cancer Research 'Winter Run' on the 31st January.  It's a popular 10k race starting in Trafalgar Square, and finishing along Whitehall.
It was the first race of it's size that I've taken part in, with around 15,000 people taking part.
I really enjoyed it, especially as I finished in 53:32 which is about 4 minutes off my previous 10k PB!
I've been thinking about how best to capture the marathon day experience and have wondered about wearing a GoPro-type camera to record the run as I go.  I was able to borrow a GoPro Hero from a friend to try out on the Winter Run.  Apart from lots of rain drops on the lens it was a great experiment and definitely something I will do for the Marathon.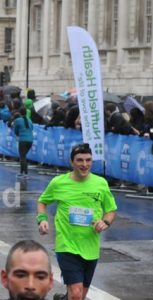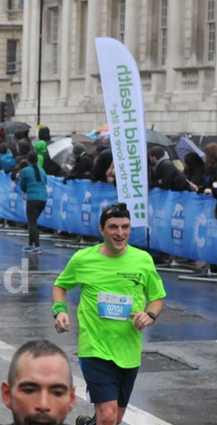 The training volume has ramped up a bit and now the runs are getting longer – last Sunday was 13.1miles which I managed in 2hr 08 which I'm really happy with.
Fundraising is also going well, and I want to take the opportunity to say a massive "Thank You" to all those who have donated already – it is so encouraging to receive such generous support.  At the last check the total was £ 453.20.
If you haven't donated yet, please give as generously as you are able to WaterAid – every pound given is literally changing lives, and helping provide clean, safe water, and necessary sanitation to those who need it most.
Here is the link to my Virgin Money Giving page:
11 weeks and counting to marathon day!